Yes! I want to get access to Sharon's March Mentoring
I understand that I will get the following:
Within 2 business days of submitting payment, I will get your Strategic Intake Document. Upon receipt of it, I will coordinate a time with your team for our first call. I will complete and return the Strategic Intake Document at least 2 days before our call so you'll have time to review it.
My first call with Sharon will last between 90 and 120 minutes. We'll lay out focus points to work on. At the end of the initial call, I'll have some initial action steps to take that must be completed prior to our first regular call.
The way we will work together is that we'll schedule weekly calls lasting 30 minutes for 6 months starting the first of March. Each call will follow a specific format. I'll have specific action steps to take before the next call. All calls will be recorded so I can review them.
In between calls, if I have any emergencies come up that I need immediate help with, I am free to email Sharon. If necessary, we can hop on a quick call. I understand this only to be used when I am really stuck and where I cannot wait for our next call.
I will also get courtesy access to any on demand or group programs Sharon offers while we work together including "Create Your Signature Program."
By remitting payment, I am acknowledging:
This is a 6 month commitment.
I can only reschedule up to 3 calls over the 6 months with 2 working days notice. If less than 2 working days notice is provided, that week's call will be cancelled and is non-refundable. Once 3 calls have been rescheduled, calls can only be cancelled.
My business is currently generating under 1,000,000 USD gross revenue per year online.
My business fits into one of the following 3 categories: 1) I run an agency 2) I want to expand my freelancing into an agency or 3) I am a knowledge-based expert wanting to expand my offerings.
If I need to update my credit card on file, I will do so with at least 2 working days notice.
If after the initial session, Sharon feels we are not a good fit, she reserves the right not to work with me on the mentoring program. Should that happen, no further payments will be charged and I reserve the right to ask for a refund of the initial payment.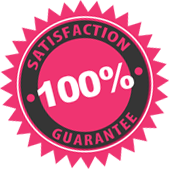 MY GUARANTEE
If during the first session, you don't believe that this program will be worth every dime you pay just tell me during the call. I'll refund your initial payment, no further payments will be charged.