Here is information about some of the services provided by Sharon's companies:

This service has been offered for 10 years. Listcast provides affordable self-service email newsletter management services. You can create an account for free for up to 200 subscribers or 200 emails per sent per month. Paid accounts start at $19.95 per month. Mention this site when prepaying annually for any new account and you can receive 2 months of free service.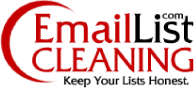 If you have been accumulating emails over an extended period of time without emailing to them, chances are that you will experience deliverability issues if you try to mail to them. Excessive bounces (undeliverable emails) can result in you being blocked from ISPs/companies and also mean that valid emails are not delivered. Since 1998, ELC has been cleaning millions of emails per week. Many of the largest email service providers recommend our service to their own clients without compensation due to our high reliability.
We also offer email list audits which can be useful if you sell third-party advertising in your outgoing emails or if you decide to sell your business and need third-party corroboration.
Pricing for services starts at $150. Mention this site and receive a 10% discount on any order over $500.
At Domainate, our focus is on helping clients find the ideal domain name to brand or rebrand. We have our own portfolio of thousands of domains to choose from. If there is a specific domain you are interested in acquiring that we don't own, we can help you with the negotiation and purchase.  Rather than settling for an awful domain name that only costs registration fee, you may be pleasantly surprised at the quality of domain name you can purchase for an affordable price.
Please visit our website to get further details on how we can help or feel free to contact us from our website. We've helped over 15,000 domain names find new homes. Let us help you.
If you are interested in the domain business or already involved in it, our Doma.in site offers various training services. From one-on-one assistance to weekend workshops to monthly group calls, we have something for every budget.
Doma.in also offers domain names to developers and domain investors at wholesale pricing. Our Domain Buyers Club offers exceptional deals.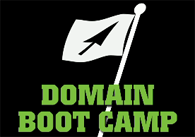 Domain Boot Camp Live is an intensive two-day workshop offered by us, designed to take you from being a domain novice to someone ready to make it to the top of this big money industry. We also have an online "light" version of Domain Boot Camp coming soon.