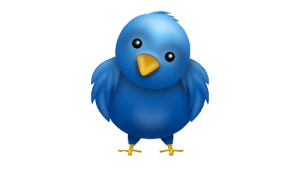 Are you following me on Twitter?
Many people ask me how I got to over 130,000 followers on Twitter. Each of us uses Twitter in unique ways & for different purposes. So the way I tweet/the things I do can't be used/apply to everyone. At the same time, there are some key fundamentals that I think will hold true for most people that want to build a solid Twitter following. By "solid" I mean one that consists of real people that interact. Let's go over them….
Your Avatar
I recommend that you use a picture of yourself for your avatar. It does not need to be a professionally done one. Heck, my avatar is just a web cam picture! At the same time, try and make sure the picture you use is a tasteful one.
If for some reason you feel uncomfortable with using a picture of yourself, then use a picture of "something".  I would not suggest using a picture of someone else for obvious reasons . Point here…. if you want to get followers, don't use just use the default picture.
Your Background
There are a ton of places you can get a free background for your Twitter profile. Just go to Google and type in "free Twitter backgrounds" and you'll find plenty to get you started. Again, I don't recommend using the default Twitter background. However, the other ones Twitter provides aren't bad. I've used one of the Twitter ones my first two years and it certainly didn't hurt me. If you are using Twitter for business, it is a good idea to include contact information and a bit more about what you do in the background. Remember – your profile page is about personal branding! You want to attract the right type of people to you when they land on your profile page.
Your Bio
I look at every new follower's profile page. I estimate that 1 in 5 have obvious spelling mistakes. Even if you are using Twitter for fun, take a couple of minutes to spell check your bio. You can do this in Word or if you use Chrome, it will highlight any misspelled words. I don't want to get into too much detail here about what your bio should contain but it is a good idea if you make sure to include any keywords of things you are interested in along with what you do in it. Many people find others on Twitter through sites that will search bio's. So the more keywords you have in there, the more likely you are to have people find you.
Your Profile Page Tweets
Most "real" people will look at the profile page of someone they are considering following or following back (exception: those that automatically follow back everyone). Obviously one of the things they will look at here are your tweets. I want to share a handful of general suggestions I give to clients. These may or may not be applicable to you:
Make sure your last tweet or two is an informative one. For example, before I sign off from Twitter for an extended period of time, I try to provide a link relating to Twitter itself or something else of general interest.
Make sure you show some conversational tweets. These are more attractive to regular people that use Twitter to engage/communicate since they will show you interact with followers. ie you aren't a bot or spammer!
Try and have at least 1 or more retweets of other's tweets that provide value. This shows you believe in reciprocity.
I strongly recommend against having tweets relating to the latest & greatest program on how to get more followers. This tends to be a turn-off for most active users.
If you do tweet links/quotes/other content, it is a good idea to try and balance that with exchanges with others.
Your Tweet "Strategy"
Here are some general tips on tweeting:
It's a good idea to spread your tweeting time throughout the day. Most people use Twitter at different times and there are also different time zones to consider. You'll be able to engage with more people & thus get your name out there via Twitter search, retweets & conversation if you tweet in spurts rather than at one time.
I attribute building my own following to a few reasons: tweeting useful information that others want to retweet, retweeting others (thus making people more likely to retweet me), acknowledging people to the best that I can and actively engaging with people.
Try and use proper words/terms and hashtags where you can. This will help others find out about you when doing searches. For example, if you are tweeting about the television show "House" – don't just type House but use the hashtag – ie #House.
Participating in trending tweet games can attract general interest followers.
There are loads of other things you can be doing – making sure to get listed in the various Twitter directories, joining relevant Twibes/groups, including your Twitter link on articles you have published & at your website, doing tweet-swaps with others to your blog, etc.
Of course, also make sure to look at your "mentions" and reply to however many you are able to. Twitter is a social network which means it's about building relationships with others!
Have fun! 🙂
Comments
comments